- The number of open workshop seats will be limited due to current government restrictions -

If you would prefer to get the information 1:1 click here for an appointment
Attention Rotator​ Cuff Pain​ Sufferers! Free Rotator​ Cuff​ Workshop
"New​ Rotator​ Cuff​ Workshop​ Reveals​ How​ to​ Get​ Back​ to​ Normal​ Without​ Medications, Injections​ and​ Surgery..."
Wednesday, Aug 26th
6:30 PM
2810 W 35th St Suite 2 Kearney, NE 68845
Enter Your Info Below To Register For The Workshop
Go​ to​ the​ Rotator​ Cuff​ ​ Workshop​ and​ Learn:
1

The​ Single​ Worst​ Position​ to​ Sleep​ ​ in​ That​ Causes​ BIG​ Problems​ in​ the​ Shoulder​ and Rotator​ Cuff...

2

The​ #1​ Biggest​ Mistake​ People​ Suffering​ with​ Shoulder​ Pain​ Make​ Which​ Surprisingly Can​ Lead​ to Rotator​ Cuff​ ​ Surgery...

3

The​ Common​ Causes​ of​ Rotator​ Cuff​ Problems...

4

The​ Top​ 3 Exercises​ for​ the​ Rotator​ Cuff...
Who​ is​ the​ Workshop​ For?
The​ Rotator​ Cuff​ Workshop​ is​ for​ people​ suffering​ with​ shoulder​ pain​ who​ are​ looking​ to​ feel normal​ again​ and​ heal​ naturally​ without​ medications,​ injections​ and​ surgery.
Do​ you​ have​ shoulder​ ​pain​ when​ you:
1

2

3

Reach​ behind​ your​ back?

4

5

Reach​ into​ the​ back​ seat?

6

Do​ work​ around​ the​ house​ or​ yard?

7
Enter Your Info Below To Register For The Workshop
If​ you​ do​ AND​ you're​ looking​ for​ Natural,​ Non-Invasive​ Treatment,​ then​ Save​ Your​ Spot​ for​ the Rotator​ Cuff​ Workshop​ by​ filling​ in​ your​ name​ and​ information.

***Because​ ​of​ space​ limitations,​ the​ Rotator​ Cuff​ Workshop​ is​ limited​ to​ the​ first​ 20 Registrants...
What Do Others Have To Say About The Rotator Cuff Workshop?
"In January, I hurt my shoulder while doing Burpees and push-ups in a High Intensity Interval Training (HIIT) Class. This was very hard for me since I had become very active in the gym. Fortunately, the doctor gave me the option to heal this injury with physical therapy. I started working with Terry and Bill with the goal to return fully to all my gym activities. They built my rehab program to my activity level. We took it slow at first to make sure the nerve would tolerate the activities and increased treatments and exercises. We then progressed to the point that I was able to return to my Hi it and other exercise class that I was doing prior to my injury! My shoulder rehab at New West has been a great experience that has allowed me to return to the activities I love!"
Jennifer Gibbs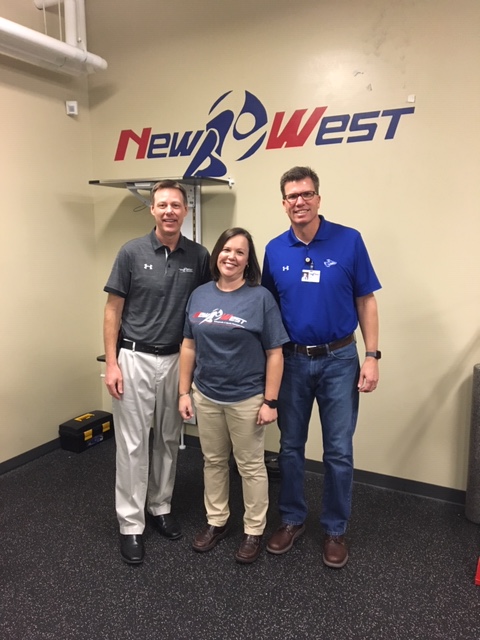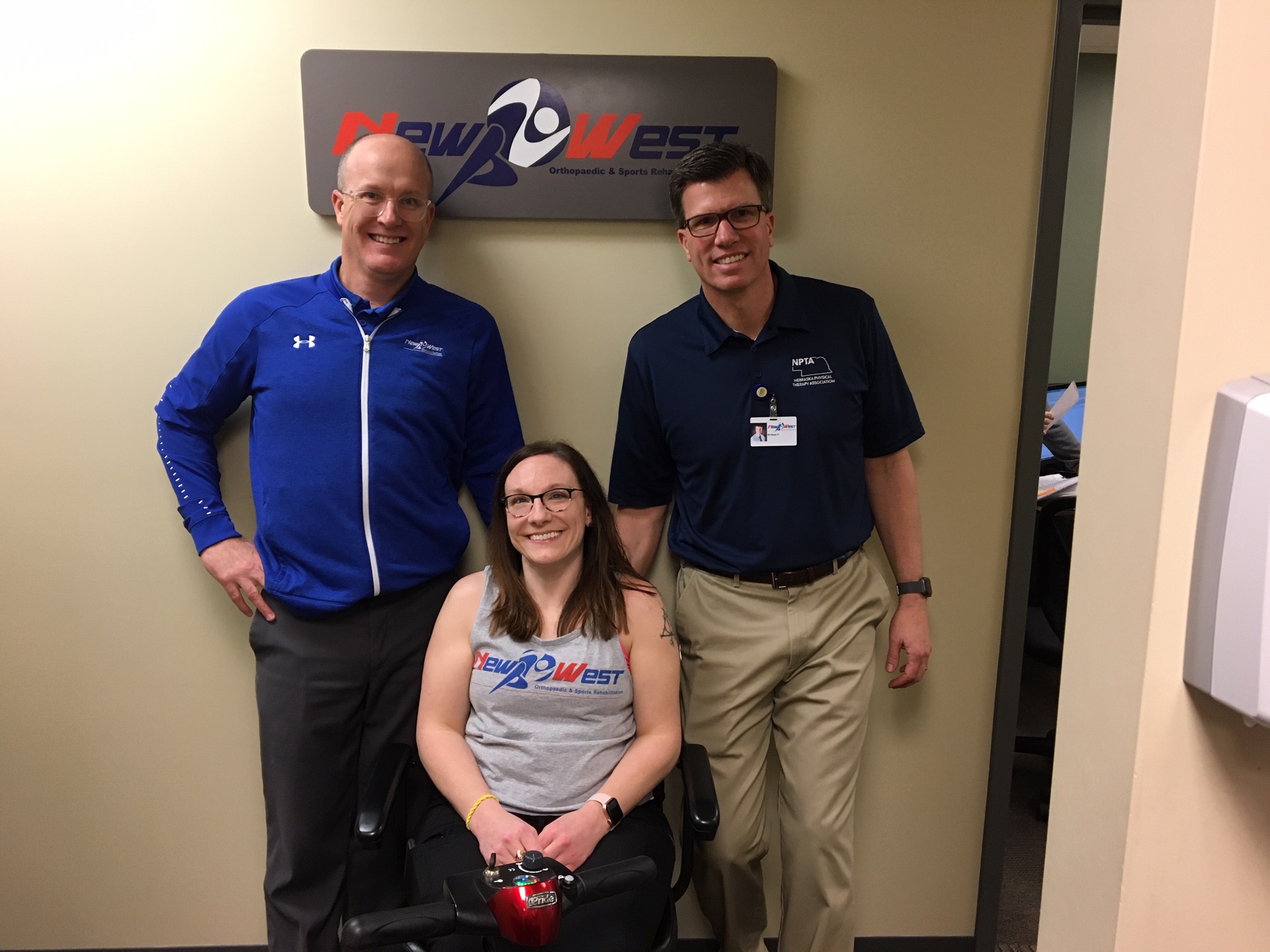 I have cerebral palsy and needed to have my right shoulder repaired! I normally use crutches and a wheelchair to get around. So, having my rotator cuff repaired is basically like a person that doesn't use mobility aids having surgery on both feet at once. I was not able to walk, wheel, or drive. Thanks to the wonderful care and physical therapy I received at New West I am now able to use my shoulder without pain or any other problems. Without their help, I wouldn't be able to get around on my own any longer. I couldn't have gotten through this without them!
Tori Seberger
Hi! My name is Lorna Snow and I'd like to tell you the story of my rotator cuff. A few years ago I fell, a face-planter fall, broke my teeth and tore my rotator cuff. It was so sore that I could only lift my arm a few inches and if I tried to go higher, I couldn't bring my arm down without a great deal of pain. I could not pick up my grandchildren (the most negative thing with my accident), couldn't comb my hair, or lift dishes into or out of the cupboard. It was a struggle to dress myself, difficult to be comfortable in bed, and many every day activities. After seeing a specialist surgeon and going over the options...surgery or physical therapy...and what they'd entail, I opted for PT (physical therapy). When I asked the surgeon for a recommended physical therapist, the surgeon recommended New West Rehabilitation and a highly skilled therapist by the name of Bill Weed. Before we started, Bill explained that he would help me strengthen the muscles that would take over the job of the rotator cuff until healed. Over ane over, Bill would tell me "if it hurts, don't do it (the exercise)". That sounded very good to me and sure discounted the "no pain, no gain" theory! Over the next several weeks, Bill taught me the movements that gradually became more intense but never with pain! I would diligently do my exercises at home and gradually improved my function to the point where my arm was able to move and work like it had before my accident! Since my physical therapy with Bill, I can pick up and hold our grandchildren, comb my hair, dress myself, do household chores, etc. My arm does not hinder me from any activity I want to do. I will always be thankful for the wonderful therapy and coaching I received from William (Bill) Weed and would highly recommend New West Orthopedic and Sports Rehabilitation for any physical therapy that may be needed. The staff as a whole is so accommodating and pleasant which makes each one feel like they matter and their goal is to get you better! - Lorna Snow
Lorna Snow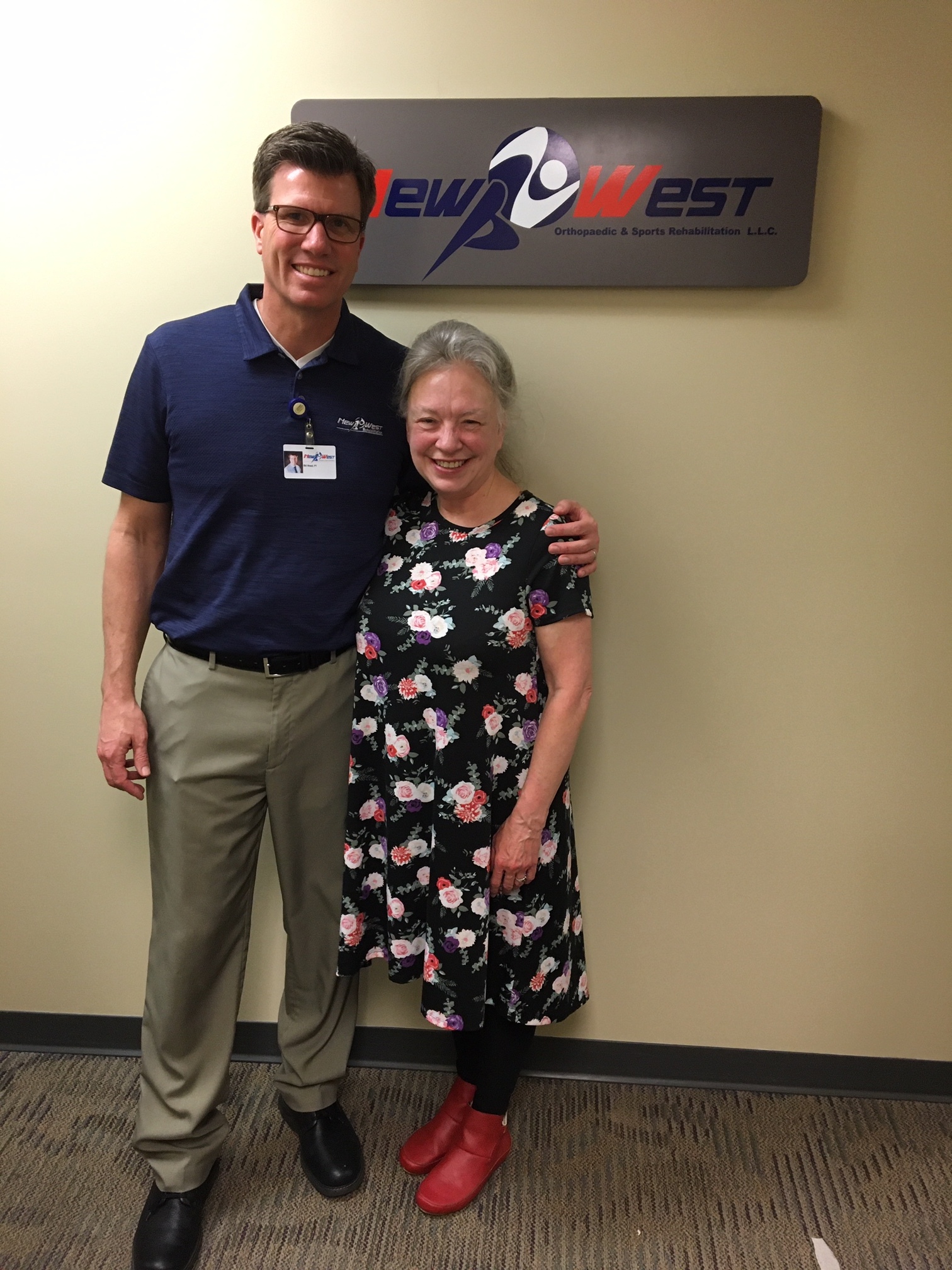 We have limited spots available and space will fill up fast, so register now to avoid missing out.